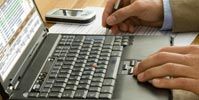 29

feb
Office of Children and Family Services Monroe
Location
111 Westfall Road
Rochester, NY - 14620
Contact Info
Phone: (585) 753-6298
Official Website
csewebmonroe@dfa.state.ny.us
The Child and Family Services Division of the Monroe County Department of Human Services provides child and family welfare services required by the community. These include a range of voluntary and involuntary, preventive, protective, supportive, and rehabilitative services for adults, children, and families to maintain and enhance their quality of life. The Children and Family Services Division houses teams at four sites: 111 Westfall Road, 691 St. Paul Street, 1099 Jay Street and 1 Mt. Hope Ave. The Child and Family Services Division is comprised of these program areas:
Child Protective Services
Foster Care and Adoption
Preventive Services
Adult Protective Services
FACT (Family Access and Connection Team)
Child Protective Services
Child Protective Services is a program area of the Children and Family Services Division of the Monroe County Department of Human Services that:
Receives and investigates reports of suspected abuse and neglect of children;
Protects children who have been abused or neglected; and
Provides support and rehabilitative services to families where children have been abused or neglected.
Child Protective Services is organized into three sections:
Child Protective Services Intake/After Hours
Provides 24 hour services to the Monroe County community to investigate reports of suspected child abuse or neglect.
Child Protective Services Investigation
Investigates reports of suspected child abuse or neglect and provides immediate services to families to resolve short-term child abuse or neglect problems.
Family Assessment Response (FAR) This is an alternative response for some families reported for suspected maltreatment of their children. Rather than focusing on details of an incident, or determining whether or not abuse or maltreatment occurred, the focus will be on the safety of your children and providing services to meet the needs of your family. There will be NO determination. How a response is chosen: When Monroe County receives reports alleging child maltreatment, a decision is made to initiate a Child Protective Services Investigation or to engage the family in a Child Protective Services Family Assessment Response.
Child Protective Services Management
Provides respectful, strength-based, and culturally competent case management and supportive services to children and their families. Safety, permanency, and well-being are the main focus of these teams, who work to support the right of each child to a lasting, safe, and nurturing environment where he or she can develop secure attachments and a sense of belonging. Some of these families have children in foster care, some have children court-placed with relatives, and others have children at home under MCDHS supervision.