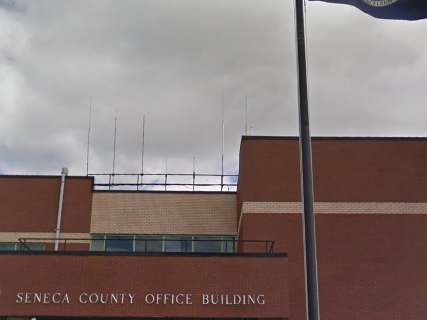 29

feb
Seneca County Human Services
Location
1 DiPronio Drive
Waterloo, NY - 13165
Seneca County Human Services provides access to resources, promotes equal opportunities, and empowers individuals and families toward greater self sufficiency and improved quality of life.
Services:
    Child Protective Services

Provides service for children under the age of eighteen. Our main priority and responsibility is to investigate child abuse and neglect reports received from the New York State Central Register of Child Abuse and Maltreatment in Albany, NY. Case management services result in referrals to outside agencies in Seneca County and community based preventive services are also provided in homes of clients.

    Adult Protective Services

Assists individuals eighteen years of age and older that may be physically handicapped, mentally challenged, unable to take care of or protect themselves, and have unmet essential needs. Case management services and referrals to outside agencies are provided. Assigned caseworkers help individuals meet their day to day needs and responsibilities.

    Family Aide

Assists clients and families in Seneca County with all domestic needs and issues. Guidance and lessons in budgeting, housecleaning and maintaining, tutoring for children in school, and advocacy on behalf of the entire family are offered. Each children's unit (CPS Preventive and foster care) contains one Family Aide.

    Foster Care/Adoption Services

Addresses the needs of children who require out of home placement in local or residential foster care settings.  Services are provided to both the child(ren) and the family to address issues that brought the child(ren) into care and work towards achieving permanence for the child(ren).  In those instances where children become freed for adoption this agency works to identify a permanent adoptive resource and expedite finalization of adoption.

    Preventive Services

Provides supportive and rehabilitative services to children and families to preserve the family structure and prevent foster care placement. Caseworker assists all members of the family with needs such as parenting skills, anger management, medical appointments, transportation and budgeting, referrals to outside agencies, including home-based preventive services.

Office Hours
Monday

9:00 AM - 5:00 PM

Tuesday

9:00 AM - 5:00 PM

Wednesday

9:00 AM - 5:00 PM

Thursday

9:00 AM - 5:00 PM

Friday

9:00 AM - 5:00 PM

Saturday

closed

Sunday

closed